Creative Framing's
Personalized brass plaque
The personalized engraved plaque is a perfect way to congratulate an employee or post office on a job well done, remember an event or meeting, or remember the date and city where a stamp was first released.
To get started the plate can answer the questions: Who- Who is receiving the plate and/or who is distributing the plate? What - Is the event or occasion?, Where - Where does the event take place? Why - What makes this event significant? When - When is/was the event? Not every plate has to answer all of the questions. It is just a place to start.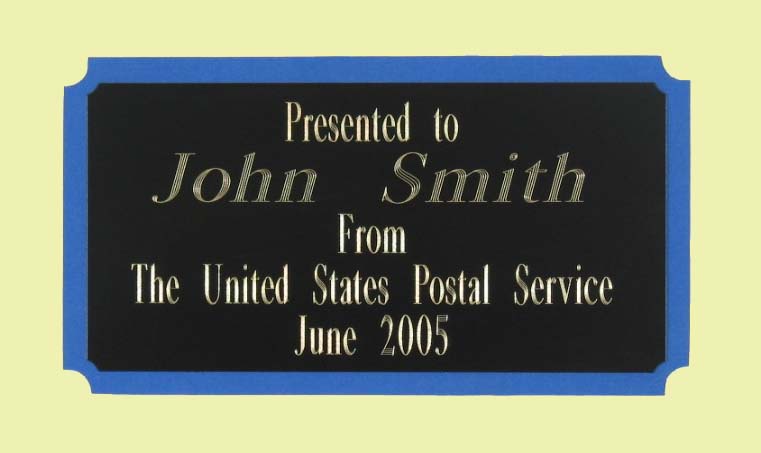 We can do multiple orders with different names on each engraving plate. On the order form you will see where you can type in your personalized brass plate. Itís that easy. Please contact us with any questions.